A-Flex fixed or removable flexible bollards with shape memory. In case of impact, the bollard absorbs the impact, folds and returns to its original position.
Excellent flexibility for each hardness option.

Not painted, no rust, maintenance-free.

100% recyclable.

Practically unbreakable.

Memory bollards: after impact, they return to original shape and position.

Excellent resistance and flexibility to impacts on a wide range of temperatures.

High resistance to oils, greases and many solvents.

High resistance to abrasion.

Soft surface.

Aesthetically identical to metal bollards.
MAKE YOUR BOLLARDS REMOVABLE BY BUYING THE BASE
The A-Flex fixed or removable flexible bollards are the result of many years of research. Made in Spain with revolutionary materials for this type of products, so that, in case of impact, the bollard returns to its original shape and position. The result is a high-quality, practically unbreakable bollard.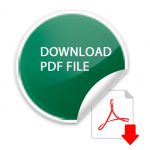 A-Flex DT bollards are comparable to A-Flex bollards but they have 2 reflective tapes, improving its visibility. Ideal for dark or more dangerous areas.
A-Flex B bollards with a 160×160 mm. plate, ideal for places that do not require embedment. Provided with upper stainless steel reinforcing plate to prevent breakage of the base in case of impact. Fixing with 4 screws.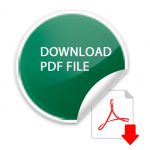 High resistant and high visibility A-Resist flexible bollards for bike paths are one of our new innovative bollards manufactured from materials never used before for bollards. The properties of these materials make possible that, when the bollard receive any impact, it returns to its initial shape and position, which makes it practically unbreakable. Flexible bollards for bike path are ideals to protect cyclists and pedestrians.
A-FLEX ADVANTAGES OVER OTHER KIND OF BOLLARDOS
Over metal bollards
Over plastic bollards
Over rubber bollards
Over cast polyurethane bollards

Lighter weight
Less noise generation
Corrosion resistance
No maintenance

No fragility
Elastomeric memory
Abrasion resistance

Abrasion resistance
Shear and tear resistance
Thrust and dynamic load resistance
Ozone resistance
Great varieties of hardness

High service temperature
No crystallization
High resistance to humid environments