A-Flex DT PLATE ø 100 Flexible bollards
Flexible bollard suitable for places where embedding isn't necessary. 160×160 mm. bottom plate, these A-FLEX DT flexible bollards return to their original shape and position after an impact, making them practically indestructible.
Attachment with 4 metal anchors (not included).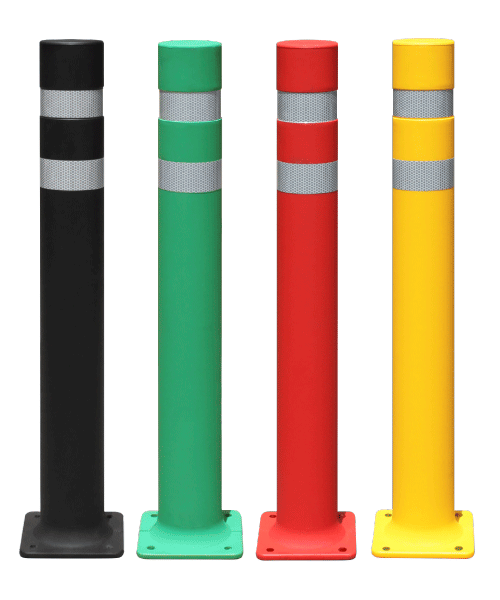 Measures:
Diameter: ø 100 mm.
Visible height: 865 mm.
Modelos:

 PFLEXDTHNP
PFLEXDTHVP

 PFLEXDTHRP
 PFLEXDTHAP