A-Flex DT Fixed ø 100 flexible bollards
Our R&D department has improved our bollards formula by developing a higher quality and strength flexible bollards, called A-FLEX DT, with the aim to improve our A-Resist polyurethane flexible bollards.
These A-FLEX DT flexible bollards return to their original shape and position after an impact, making them practically indestructible.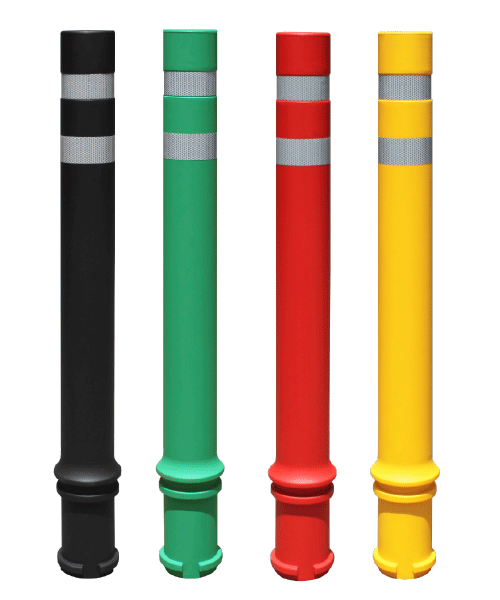 Measures:
Diameter: ø 100 mm.
Visible height: 865 mm.
Total height: 1060 mm.
Models:

PFLEXDTHN
PFLEXDTHV
PFLEXDTHR
PFLEXDTHA