A-Eco Semi-flexible led bollards ø 100
A-Eco semi-flexible light bollards with low power consumption (12V) LEDs on the top. A-Eco LED bollards are made of polypropylene plastic, which return to their original shape and position after an impact and do not lose their flexibility. If the maximum degree of flexibility is exceeded, deformation may occur.
A-eco led bollard that offers great illumination on public roads at a very low electrical cost.
Measures:
Diameter: ø 100 mm
View height: 885 mm
Overall height: 1080 mm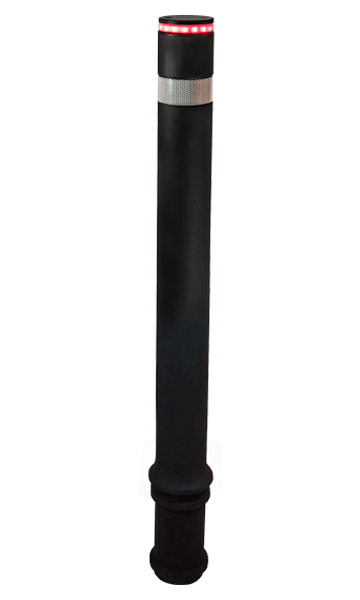 Optional:

Double reflective strip.
Possibility of choosing different colours of RGB LEDs as well as patterns and sequences of operation.