Semiflexible bollard A-Eco leds ø 100
A-Eco luminous semi-flexible bollards with low consumption LEDs on the top (12 v). Bollards a-eco leds made of polypropylene plastic, which after receiving an impact and not overcoming their flexibility return to their original shape and position. If the maximum degrees of flexibility are exceeded, some deformation could occur.
A-eco leds bollard that offers great lighting on public roads with a very low electrical cost.
Measures:
Diameter: ø 100 mm.
View height: 885 mm.
Overall height: 1080mm.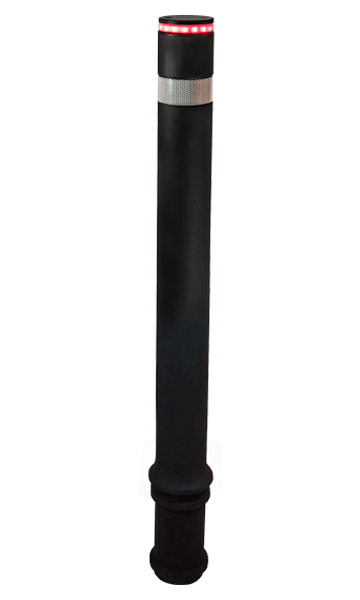 Optional:

Double reflective strip.
Possibility of choosing different colors of RGB LEDs as well as patterns and operating sequences.