Flexible bollard A-Flex leds Removable ø 100
A-Flex flexible led bollards. Flexible bollards with leds with removable base in black plastic, specially designed for our removable flexible bollards. Easy installation of our bollard in the base for its fixing, since simply by inserting the bollard in the base we can fix it by means of its triangular key located on the side of the base.
Removable flexible led bollard made of polyurethane plastic, giving it great flexibility. 90º flexibility without any crack or deformation appearing.
Removable A-Flex led bollards ideal for limiting and illuminating paths, streets, pedestrian areas…
Measures:
Diameter: ø 100 mm.
Visual height: 885 mm.
Total height: 1100 mm.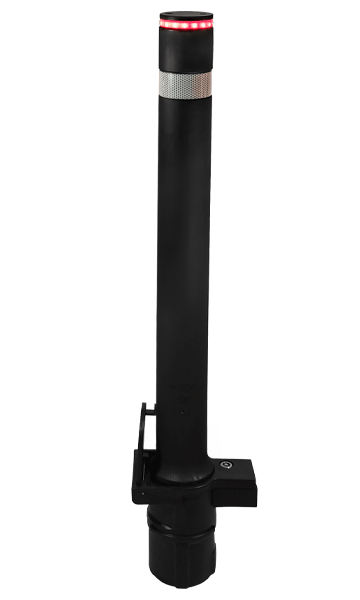 Opcional:

Double reflective strip.
Possibility of choosing different colors of RGB LEDs as well as patterns and operating sequences.