Flexible bollard A-Flex leds whit plate ø 100
A-Flex led bollards with plate made of polyurethane plastics. Low consumption flexible luminous bollards (12 v) with LEDs on the top. Flexible bollard ideal for places that do not require embedment thanks to its screw-on plate base (fixing with 4 metal plugs, not included).
Our A-Flex led bollards with plate are practically indestructible since after receiving an impact they return to their initial position without deformation.
Flexible luminous bollard ideal for offering great lighting on public roads with very low electrical costs. It is ideal for lighting paths, pedestrian areas, gardens … or simply decorating cities.
Measures:
Diameter: ø 100 mm.
Visual height: 885 mm.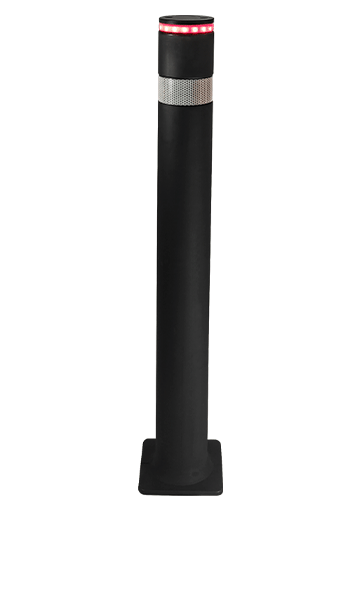 Opcional:

Double reflective strip.
Possibility of choosing different colors of RGB LEDs as well as patterns and operating sequences.