A-Flex Flexible led bollard ø 100
A-flex flexible light bollards with LEDs for root mounted installation. Flexible bollard with low consumption (12V) LEDs in the upper part.
LED bollards made of polyurethane plastic, which after receiving an impact return to their original shape and position, exceeding 90º without causing any deformation.
It offers great lighting on public roads at a very low electrical cost, ideal for installing and delimiting urban spaces, cycle lanes, etc.
Measures:
Diameter: ø 100 mm
View height: 885 mm
Overall height: 1080 mm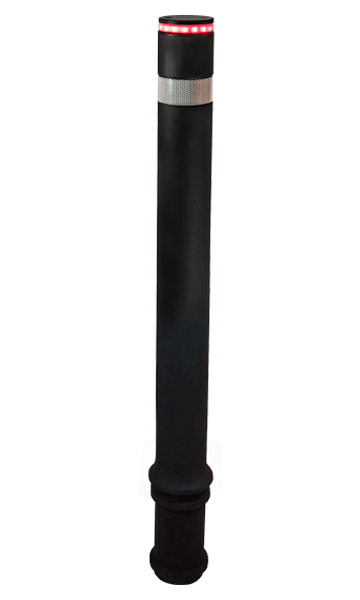 Optional:

Double reflective strip.
Possibility of choosing different colours of RGB LEDs as well as patterns and sequences of operation.