REMOVABLE A-FLEX LIGHTING FLEXIBLE BOLLARDS
Pilonas o bolardos flexibles luminosas a-flex con leds con base extraíbles en plástico negro, diseñada especialmente para nuestras pilonas flexibles extraíbles. Fácil instalación de nuestra pilona en la base para su fijación, ya que simplemente introduciendo la pilona en la base podremos fijarla mediante su llave triangular situada en la parte lateral de la base. 
Pilona flexible extraíble con leds fabricada con plástico de poliuretano otorgándole una gran flexibilidad. Flexibilidad de 90º sin que aparezca ninguna raja ni deformación.
Pilonas A-Flex leds extraíbles ideales para limitar e iluminar caminos, calles, zonas peatonales…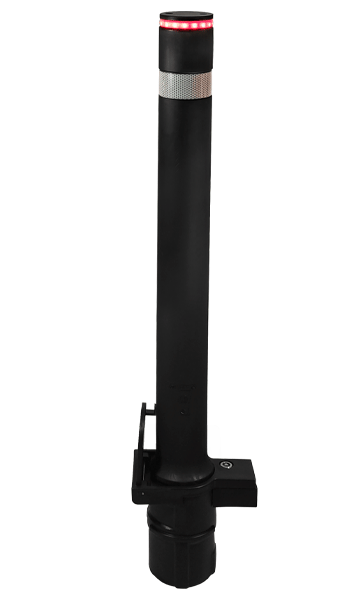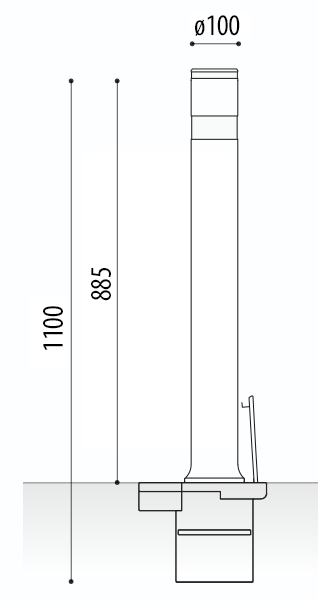 Measures:
Diameter: ø 100 mm.
Visual height: 885 mm.
Total height: 1100 mm.
Standard finishes:
A-Flex black with white upper led.- PFLEXHNLB
A-Flex black with red upper led.- PFLEXHNLR
Opcional:

Double reflective strip.
Possibility of choosing different colors of RGB LEDs as well as patterns and operating sequences.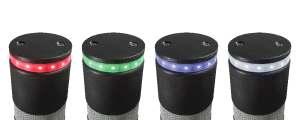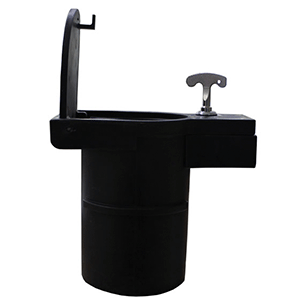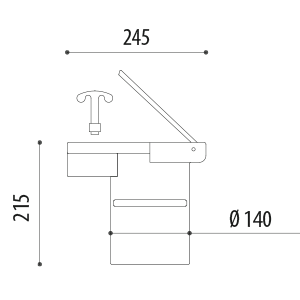 Removable base plastic:

BEXTRAP01