A-FLEX FIXED Ø 100 FLEXIBLE BOLLARDS
Flexible bollards a-flex leds with low consumption LEDs on the upper part (12 v). A-flex leds bollards made of polyurethane plastic, which after receiving an impact return to their original shape and position exceeding 90º without causing any deformation.
A-flex led bollard that offers great illumination on public roads with a very low electrical cost.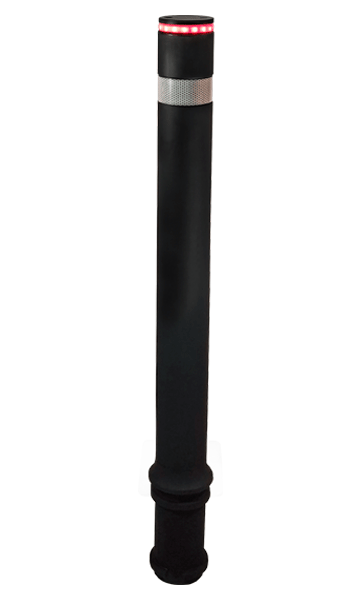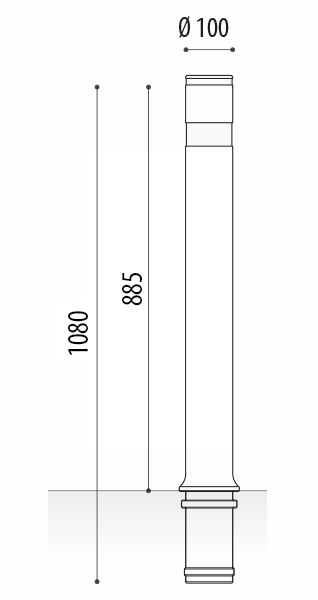 Medidas:
Diámetro: ø 100 mm.
Altura vista: 885 mm.
Altura total: 1080 mm.
Standard finishes:
A-Flex black with white upper led.- PFLEXHNLB
A-Flex black with red upper led.- PFLEXHNLR
Opcional:

Double reflective strip.
Possibility of choosing different colors of RGB LEDs as well as patterns and operating sequences.