A-FLEX SCREW Ø 80 FLEXIBLE BOLLARD
A-Flex ø80 flexible polyurethane bollard to screw into the ground. This model consists of a black plastic base to screw into the ground and after receiving an impact they return to their original shape and position. They consist of a reflective band on the upper part to facilitate their visibility.
The base is specially designed for our A-Flex flexible bollard with central screw. They are easy to install as they have a single screw that must be threaded into the pavement, without losing the characteristics of the A-Flex bollard.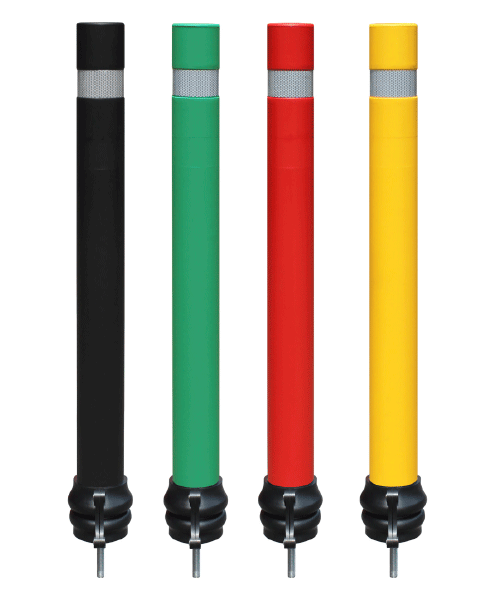 Measures:
Diameter: ø 80 mm.
Visible height: 925 mm.
Total height: 975 mm.
Models:

 PFLEX80HNT
PFLEX80HVT

 PFLEX80HRT
 PFLEX80HAT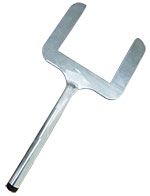 Fixing wrench for bollard 
A-Flex to screw.