A-Flex screw ø 100 Flexible bollard
A-Flex ø100 polyurethane flexible bollard to screw into the ground. This model consists of a black plastic base to screw into the ground and after receiving an impact they return to their original shape and position. They consist of a reflective band on the upper part to facilitate their visibility.
The base is specially designed for our A-Flex bollard or flexible bollard with central screw. They are easy to install as they have only one screw to be screwed into the pavement, without losing the characteristics of the A-Flex bollard.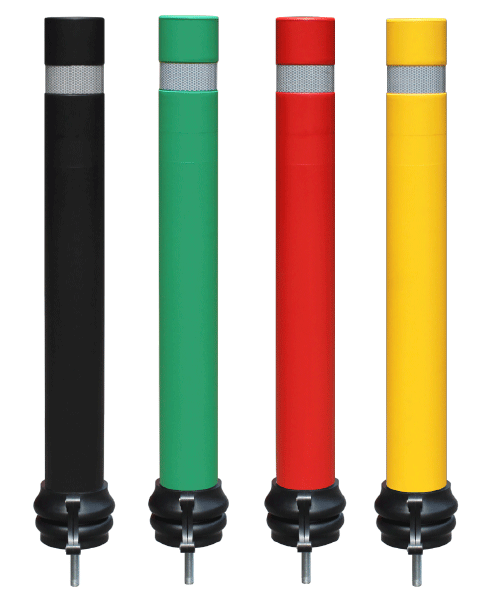 Measures:
Diameter: ø 100 mm.
Visible height: 925 mm.
Total height: 975 mm.
Models:

PFLEXHNT
PFLEXHVT
PFLEXHRT
PFLEXHAT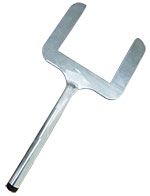 Fixing wrench for bollard A-Flex to screw.