A-Blen Semi-flexible bollards with Screw ø100
Semi-flexible A-Blen Eco bollards with 100mm diameter screw, manufactured with a material that provides limited flexibility after receiving an impact, if it does not exceed its degrees of flexion, it returns to its original shape and position.
Semi-flexible A-Blen Eco bollard to be screwed in, providing easy installation and replacement as it has only one screw to be screwed into the pavement.
Semi-flexible bollards ideal for installation in streets, shopping centres, promenades, etc., allowing authorised vehicles to pass through occasionally.
Measures:
Diameter: ø 100 mm
Visible height: 865 mm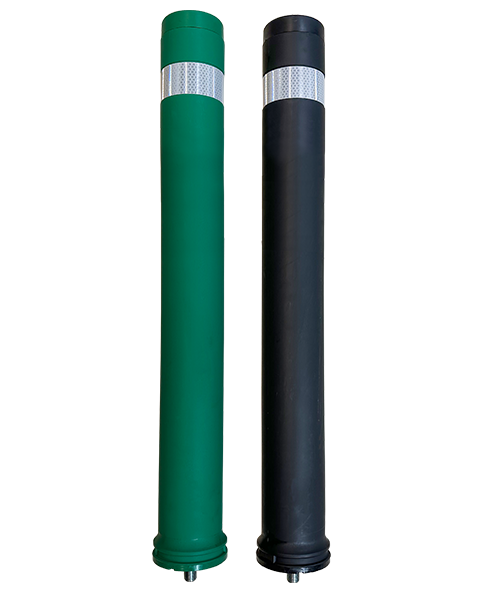 Fixing spanner for A-Blen bollard with screw.