A-Blen DT Semi-flexible bollards with Screw ø100
A-Blen DT Eco semi-flexible bollards are made of a plastic material that provides limited flexibility, in case of impact and not overcome its flexibility, the bollard returns to its original position.
Semi-flexible bollard A-Blen DT Eco to be screwed into the ground with central screw providing easy installation and replacement of the bollard without losing the characteristics of the semi-flexible bollard.
Ideal for installation in pedestrian streets, shopping centres, etc., allowing the passage of authorised vehicles and providing safety for pedestrians.
Measures:
Diameter: ø 100 mm
Visible height: 865 mm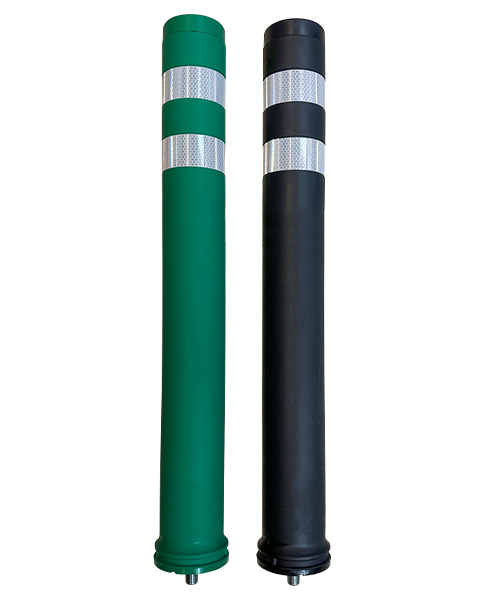 Fixing spanner for A-Blen bollard with screw.