A-Blen Flexible bollards with Screw ø100
A-Blen ø100 flexible bollard with screw to screw into the ground. Flexible bollards made of materials that provide great flexibility, after receiving an impact they return to their original shape and position. They have a reflective strip on the upper part to facilitate visibility.
A-Blen flexible bollards are easy to install and replace as they have a single screw to be screwed into the pavement.
Flexible bollards ideal for installation in urban areas where it is necessary to allow authorised vehicles to pass sporadically.
Measures:
Diameter: ø 100 mm
Visible height: 865 mm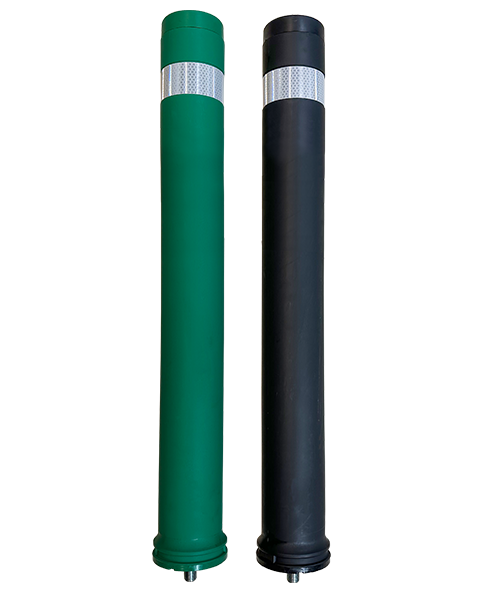 Fixing spanner for A-Blen bollard with screw.