FLEXIBLE BOLLARDS AND SEMIFLEXIBLE
We are specialists in the installation and manufacture of bollards. We manufacture flexible and semi-flexible bollards ideal for delimiting spaces, bike lanes, separating traffic lanes, parking spaces or simply to protect spaces from pedestrians.
A-Flex flexible polyurethane bollards that return to their original shape and position after receiving an impact. Within our range of flexible bollards we have bollards/bollards with one or two reflective strips to improve visibility. We have A-Flex bollards with double reflective tape to install and delimit bike lanes.
We have flexible bollards for embedding, with a floor fixing plate or removable in different colors according to customer needs. Ideal for installing in streets, shopping centers, bike lanes…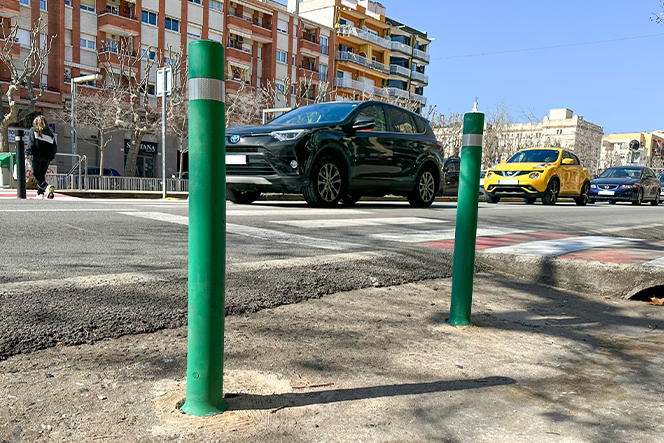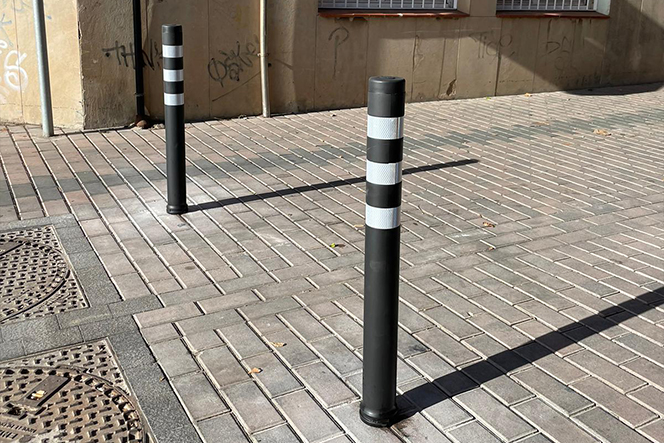 flexible & semiflexible bollards A-Blen
Flexible and semi-flexible bollards A-Blen with screw to screw to the ground. We have flexible and semi-flexible bollards to be screwed to the pavement, easy to install thanks to its lower screw.
A-Blen bollards ideal for installing and delimiting urban spaces such as streets, shops, parking lots…
semiflexible bollards A-Eco
A-ECO semi-flexible plastic bollards made of materials that provide limited flexibility. The A-ECO semi-flexible bollards return to their original position as long as the impact does not overcome their flexibility.
Semi-flexible bollards ideal for delimiting circulation routes, parking lots…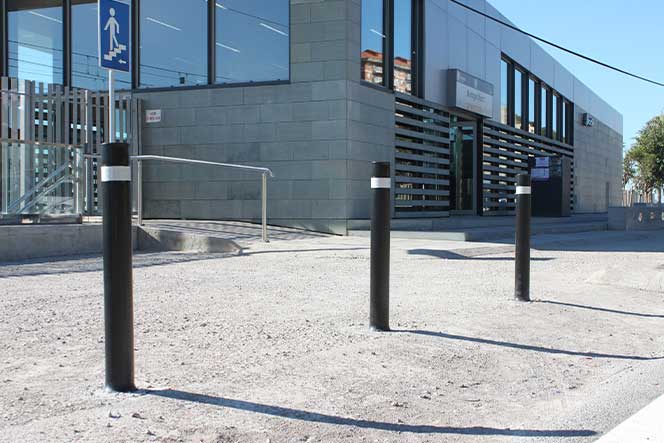 flexibles & semiflexible bollards Led
The flexible or semi-flexible bollards with LEDs on the top, to improve the visibility of urban roads, bike lanes, car parks… or as a decorative element in cities.
BEACONS RESISTANT and Flexible cylindrical post
Plastic road delineators ideal to delimit lanes, to signal urban roads, car parks… Great variety of flexible road delineators to choose, according to the customer needs.
You can choose between our huge range of flexible delineators, each adapted to our customer's needs.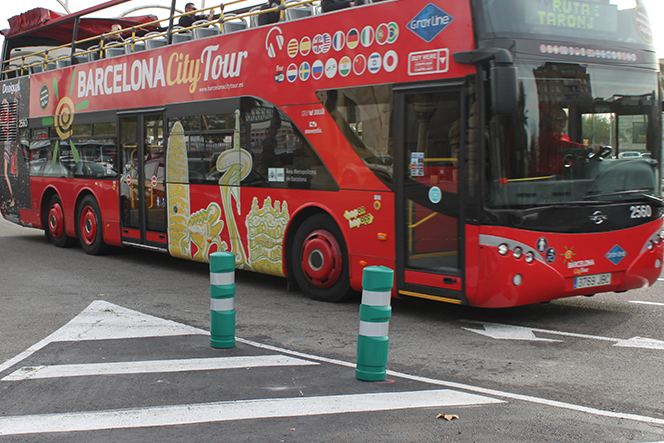 We are national manufacturers and installers of flexible and semi-flexible plastic bollards with one or two strips for outdoor installation. We have a specialized technical department in flexible and semi-flexible bollards to advise and assist our customers and adapt to the needs of their projects.